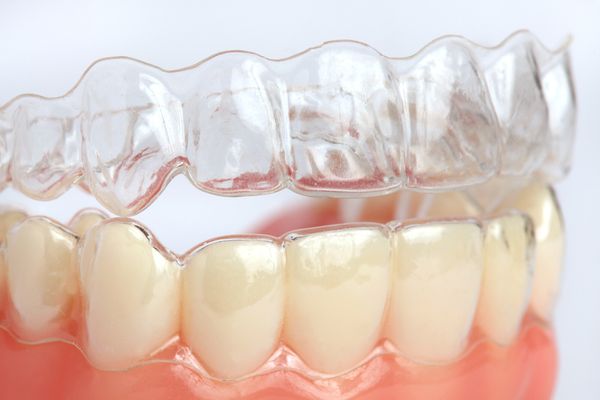 Are you looking for a cosmetic dentist Houston trusts to change the shade of your teeth to have a whiter, brighter smile? Then teeth whitening could be a great option. Our teeth stain from all sorts of food and drink, most commonly coffee, tea, red wine and berries. Smoking and chewing tobacco also stains teeth. Regardless of environmental factors, teeth will stain as it is part of the aging process. The good news is there are a few noninvasive options to get your teeth whiter.
· The most effective and common treatment is in-office with our ZOOM! system. The actual whitening process is one hour and the results are immediate. The ZOOM! treatment includes a set of custom made trays so you can continue whitening at home.
· The other option is to have a set of custom made trays fabricated and together with prescription strength whitening gel the process is completed at-home. Depending on the amount and type of discoloration you are experiencing, at the cosmetic dentist Houston office, Dr. Hassid will recommend how long and how often you should use the at-home system to reach your desired results as quickly as possible.
Sensitivity of the teeth is a normal side-effect of all whitening methods and is almost always transitional.
Almost all whitening methods are similar in concept, but vary in effectiveness because of the way the whitening material is delivered to the teeth. Another factor is the concentration of the material, which is why less potent over-the-counter whitening systems usually don't give patients the results they are hoping for.
While professional teeth whitening is safe and effective for most patients with minor to moderate teeth discoloration, it is not ideal for everyone with stained teeth. For patients with severe discoloration or subsurface staining, an option such as porcelain veneers may be recommended.
During your teeth whitening consultation, Dr. Hassid will evaluate the source of your discoloration and help you determine the best treatment for you.
Please enter here, if you would like to learn about maintaining your teeth whitening results.
Please contact Hassid Dental to schedule your personal consultation with Dr. David Hassid. We welcome patients from the Upper Kirby, West University, River Oaks areas and throughout Houston.