Dental bridges
Dr. Hassid is a sedation dentist Houston area residents turn to when they need to be sedated to have any dental work completed, including bridge work. A bridge is a restoration that is used as an option for patients who have missing teeth but would like a treatment that is more stable and natural than dentures or are not candidates for dental implants. Like crowns, bridges are fully customizable and made of various materials, including porcelain and metals. Bridges are cemented to surrounding teeth and are fixed. Your consultation with a sedation dentist Houston area Dr. David Hassid will determine the best treatment for your individual condition.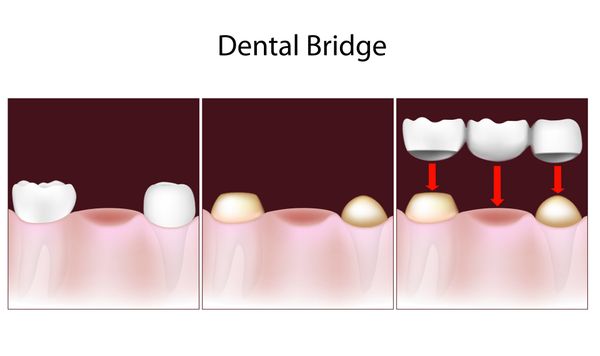 Besides its cosmetic advantage, replacing missing teeth will restore your ability to chew and speak besides. In addition, the space caused by the missing teeth may allow the surrounding teeth to shift into that space. This shifting could cause a misalignment in your bite that can result in problems with your jaw joint (TMJ Dysfunction). These shifted teeth are harder to clean, making them more susceptible to gum disease, decay or even additional tooth loss. As its name implies, a dental bridge is used to bridge the space between missing teeth and fill that gap with a porcelain crown.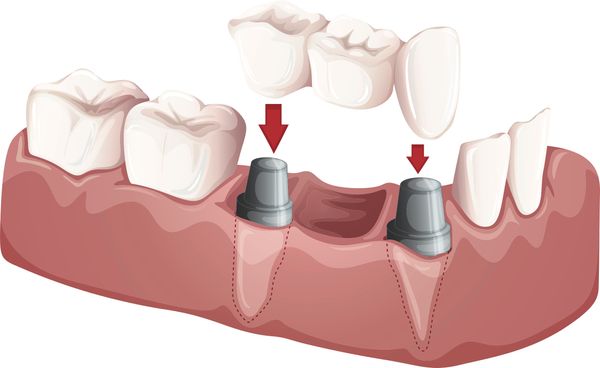 On your first visit, Dr. Hassid will prepare the supporting teeth, which are typically the ones adjacent to the missing tooth. This is done to allow for the crowns that will slide over the supporting teeth. These crowns also serve as holders of the missing tooth's replacement. Next, an impression of the supporting teeth is made so a custom bridge can be fabricated. Finally, a temporary dental bridge is inserted to protect the supporting teeth as well as the space between them.
On your second visit, Dr. Hassid will place the permanent bridge and adjust it to insure proper fit and function. He will then proceed with permanently cementing the bridge into place.
The exact same procedure can be completed on two or more implants; for example, if three teeth are missing, it is possible to place two dental implants (instead of three individual dental implants) and fabricate a bridge that is supported by and cemented on the two implant abutments.
Please visit our Dental Bridges FAQ page for additional information.
If you would like to learn more about dental bridges or other options for replacing missing teeth, please contact Hassid Dental to schedule your personal consultation with Dr. Hassid. We We welcome patients from the Upper Kirby, West University, River Oaks areas and throughout Houston.