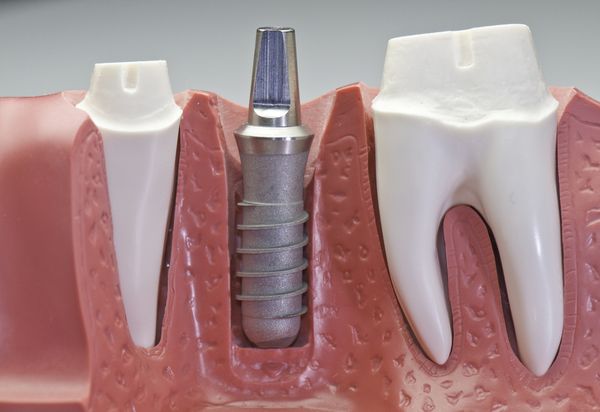 At the implant dentist Houston based Hassid Dental, dental implants are a great alternative to other methods of replacing missing teeth due to their stability, functionality and similarity to natural teeth. When a tooth that has been removed is not replaced, undesirable issues such as shifting of teeth, supra-eruption of teeth and deterioration of bone can occur.
Dr. David Hassid, an implant dentist Houston residents prefer, can answer your questions about dental implants and determine if you're a candidate to enjoy the long-lasting benefits of this restorative dentistry treatment.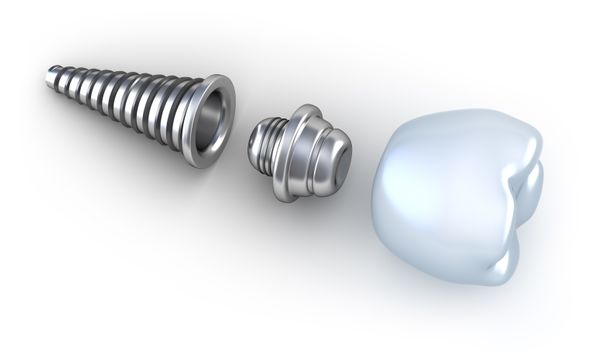 Structurally, a dental implant is a titanium-based cylinder, shaped like a screw, that replicates the root of a tooth. After a period of time, other parts are placed on the implant to enable Dr. Hassid to eventually place a crown (cap) on the implant. Implants can also be used to support full or partial dentures, dramatically improving denture retention and stability. Stable and permanent, implants do not rely on neighboring teeth for support. Each dental implant features three primary components: a titanium post, an abutment (attachement) and a high-quality porcelain dental crown.
Dr. Hassid is very experienced in dental implant procedures, but if necessary, he will refer you to a qualified specialist. Although dental implants are the most attractive and longest lasting solution for patients with missing teeth, they are not the best treatment option for everyone. Some health conditions and medications may prevent dental implants from being right for you. Some patients may require bone grafting and or a sinus lift in order to have sufficient structure in which to anchor the implant post.
When dental implants are not the best choice, Dr. Hassid will recommend other options, such as a dental bridge or dentures.
For more about dental implants, see our Dental implants FAQ page.
If you would like to learn if you're a candidate for dental implants, please contact Hassid Dental to schedule your personal consultation with Dr. David Hassid. We welcome patients from the Upper Kirby, West University, River Oaks areas and throughout Houston.